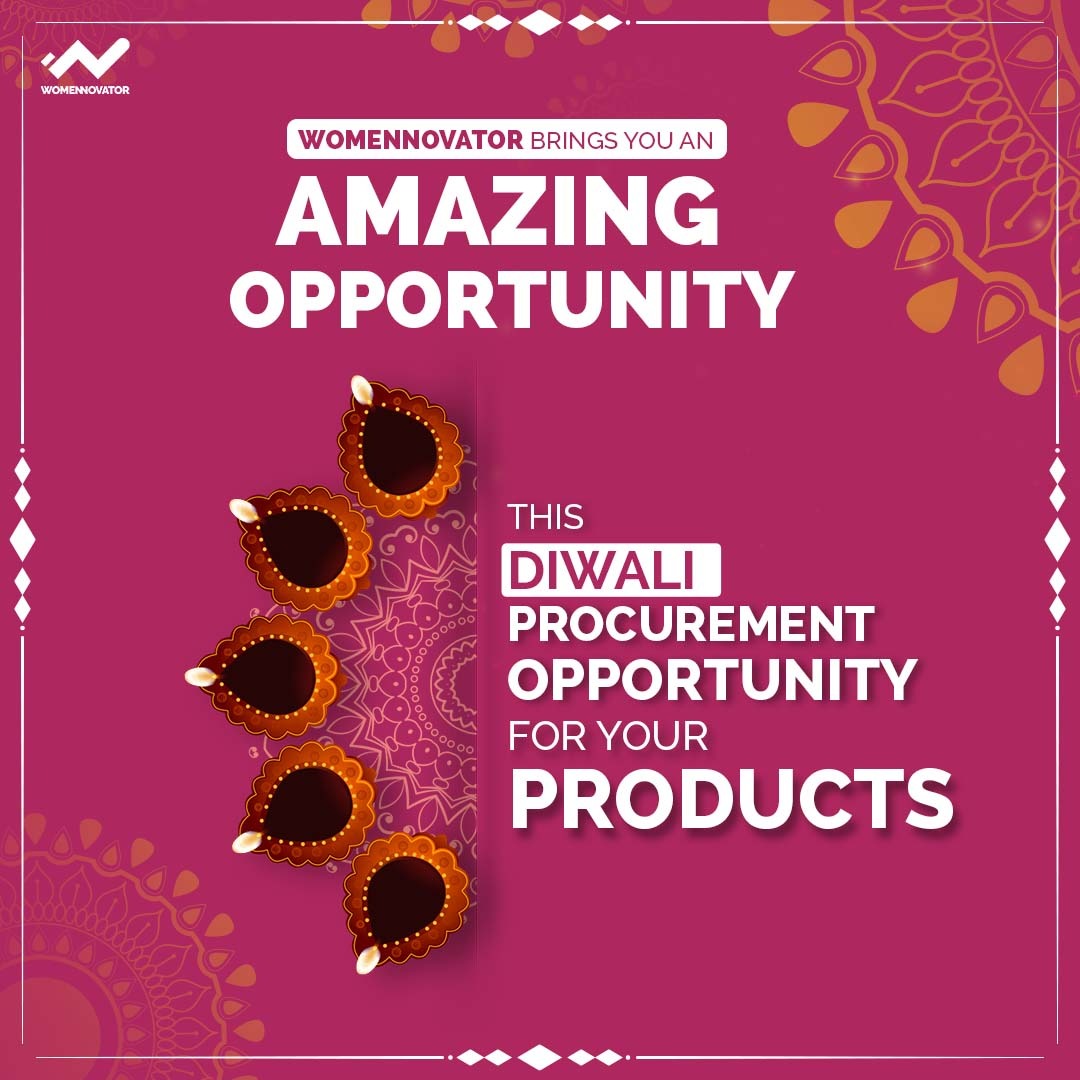 Glow & Grow This Diwali
Empowerment Illuminated: Embracing Women Entrepreneurs' Brilliance This DIWALI
🪔Embrace the Spirit of DIWALI: Unveiling an Exquisite Ministry DIWALI Hamper! CLICK HERE
🪔Sparkle This DIWALI: Share Your Creations - Vendor Invitation Form! CLICK HERE
In the radiant glow of DIWALI, a celebration that captures the essence of light and hope, we invite you to take center stage as a dynamic woman entrepreneur.
At Womennovator, we firmly believe that the true magnificence of this festival lies not only in the shimmering diyas but also in recognizing the unwavering strength and brilliance of women like you. As the festival of lights approaches, we extend a warm invitation for you to become a part of a unique opportunity that blends your creations with the spirit of DIWALI, bringing light and hope to the lives of ministries and beyond.
As the radiant glow of DIWALI approaches, we are reminded not only of the shimmering diyas that light up the night but also of the unwavering strength and brilliance of women entrepreneurs. At Womennovator, we believe that the true magnificence of this festival lies in recognizing and celebrating the triumph of light over darkness – a concept that resonates deeply with the journey of women entrepreneurs who have overcome challenges and illuminated their paths with innovation and determination.
Shining Bright in the Limelight
This DIWALI season, Womennovator extends a warm invitation to both aspiring and established women entrepreneurs to take center stage. We present to you a remarkable opportunity that blends your creations with the spirit of DIWALI, illuminating the lives of ministries and beyond. Imagine showcasing your exceptional products to influential decision makers who have the power to appreciate and promote your work on a grand scale.
A Celebration of Dedication and Empowerment
Our meticulously designed DIWALI promotion campaign is a celebration of your dedication, perseverance, and invaluable contributions to the entrepreneurial landscape. This is not merely a platform to present your products, but an embodiment of empowerment for countless others who dream of following in your inspiring footsteps. Your participation resonates as a symbol of strength within every entrepreneur.
Igniting Inspiration Nationwide
Picture the ripple effect of your innovation resonating with leaders and changemakers across the country. Your creativity, passion, and relentless dedication deserve to be showcased before those who can propel your ventures to new heights. This DIWALI let's come together to kindle a fire that brightens not only your entrepreneurial journey but also lights up the paths of countless women seeking inspiration and empowerment.
A Call to Empowerment
This DIWALI, Womennovator's heartfelt invitation beckons you to join our celebration of empowerment, innovation, and the indomitable spirit of women entrepreneurs. Let's collectively make this festival a true symbol of triumph over challenges, illuminating the world with our shared brilliance. Stay tuned for updates on our DIWALI promotion campaign as we honor the remarkable achievements of women who continue to inspire and lead with strength and determination.
Conclusion
As the festive season approaches, let's not only light diyas but also ignite the flames of inspiration and empowerment. This DIWALI let's create a profound impact by showcasing the brilliance and determination of women entrepreneurs. Together, we can make this festival more than just a celebration of lights; it can be a celebration of the power that resides within each of us – a power that can change lives, illuminate paths, and redefine possibilities.
In 2022, Womennovator redefined success by launching a groundbreaking DIWALI campaign. This initiative, celebrating women entrepreneurs, led to an unprecedented surge in bulk orders before the festival even began. The campaign's synergy of empowerment and festive spirit captivated businesses and ministries alike, showcasing the potential of uniting innovation with tradition. This achievement underscored Womennovator's commitment to propelling women's entrepreneurship and demonstrated the profound impact of merging empowerment with celebration.