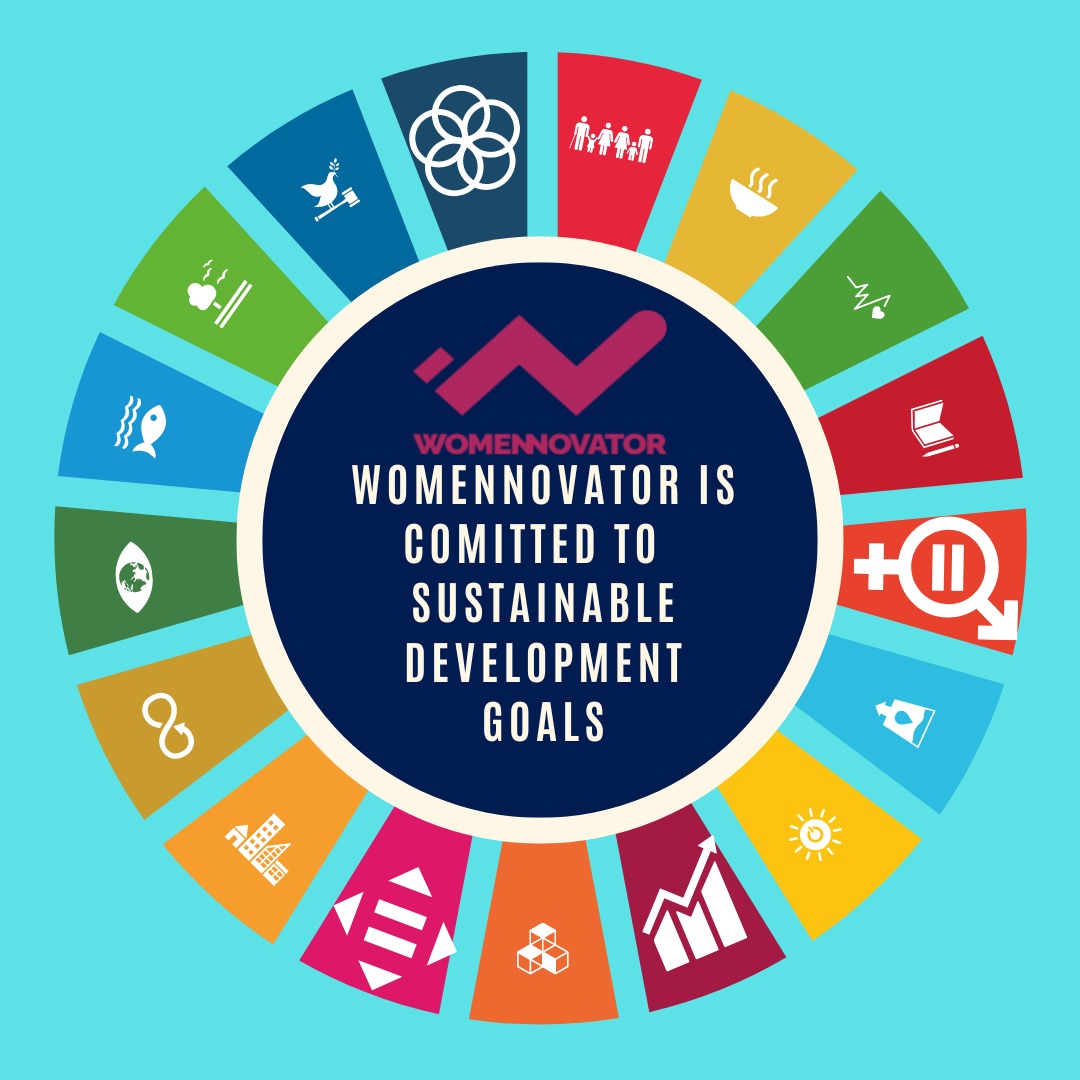 Womennovator: Empowering Women and Advancing Sustainable Development Goals
Introduction:
In today's world, organizations that prioritize women's empowerment and contribute to sustainable development are beacons of hope. Among them, Womennovator stands out as a dynamic organization making significant strides in promoting gender equality and driving positive change. By actively practicing and applying Sustainable Development Goals (SDGs), Womennovator is creating a more equitable world for women. Let's explore their initiatives and how they are empowering women while advancing the SDGs.
Strengthening Global Partnerships for Gender Equality (SDG 17):
Womennovator recognizes the critical role of partnerships in achieving sustainable development. To address gender equality and women's empowerment, Womennovator collaborates with organizations, governments, and stakeholders on a global scale.
One of the key drivers of sustainable development is collaboration. Womennovator recognizes this and actively collaborates with organizations, governments, and stakeholders globally. By fostering inclusive dialogues and sharing best practices, Womennovator facilitates knowledge exchange and enhances international cooperation. This approach aligns with SDG 17's objective of strengthening partnerships to collectively tackle challenges hindering sustainable development.
Initiatives:
Global Women Empowerment Summit: Womennovator organizes an annual Global Women Empowerment Summit such as 10K mission, awards, and recognition, bringing together thought leaders, experts, and change-makers from various sectors. The summit serves as a platform for dialogue, networking, and knowledge-sharing, fostering partnerships and innovative solutions for achieving gender equality and women's empowerment.
International Collaboration Programs (Go Global with Amazon): Womennovator actively engages in international collaboration programs to foster cross-cultural understanding and learning. By partnering with organizations worldwide, Womennovator works towards addressing common challenges faced by women, such as access to education, healthcare, and economic opportunities. These collaborations strengthen the global network of support for women's empowerment.
Promoting Economic Growth and Decent Work (SDG 8):
SDG 8 focuses on sustainable economic growth and full employment. Womennovator plays a pivotal role in promoting economic growth by supporting women's economic empowerment and entrepreneurship. They offer initiatives that foster women's participation in the workforce and create an enabling environment for their entrepreneurial endeavours.
Initiatives:
Women Entrepreneurship Development Program (Incubation and Acceleration): Womennovator conducts entrepreneurship development programs that equip women with essential skills, knowledge, and resources to establish and sustain their businesses. These programs include training modules, mentorship, access to finance, and networking opportunities. By empowering women to become successful entrepreneurs, Womennovator not only contributes to SDG 8 but also drives economic growth and fosters innovation.