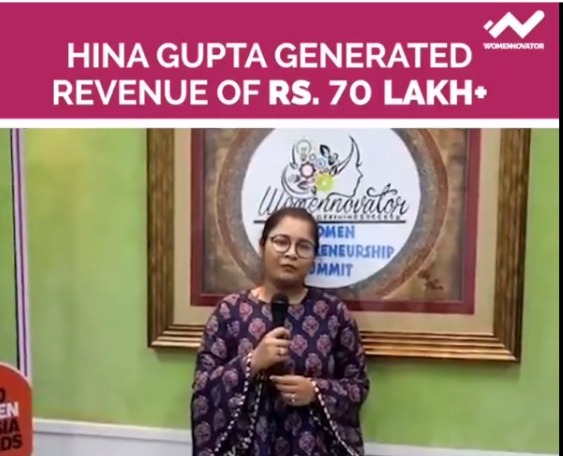 Success Stories: Incubation Program: Rs 75 lac + Revenue Contract
Hina Gupta, co-founder of MG Cooling Solutions generated revenue of Rs. 70 lakh + after participating in Womennovator's Incubator Program.

Her business exponentially grew profits, and she was able to get in touch with government officials, who helped her design her business strategy and secured contracts for her company. This was the success story of Hina and this could be the beginning of your success too.
To become part of Incubation program Apply now at :
Click Here